Keep Calm & Re-blog like It was your last
keepcalmandreblog
FASHION|SEXY|LOVE|PHOTOGRAPHY
CHRICHELE | 18 | PHILIPPINES
Hello Stranger.
Enjoy what you see, Reblog what you want.
I REBLOG A LOT, SERIOUSLY.
& I POST TOO MUCH SKIN & SEXYNESS.
*****THIS BLOG DOESN'T INTENT ANYTHING JUST TO BE TUMBLRFAMOUS -ORWHATSOEVER, MY BLOG IS SIMPLE AS IT IS &...& TOO SWAG FOR HATERS.
Just ASK If you want me to check your blog.
It's my honor to rape your reblog button.
Sexy Re-blogger <3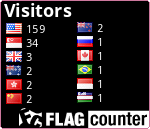 • Home
• Ask
Face behind this blog
Twitter
Facebook